If you're looking for a place to call home in the beautiful city of San Diego, then Point Loma is definitely worth a look. This desirable neighborhood has a lot to offer its residents, from stunning ocean views to plenty of opportunities for recreation and relaxation. Plus, it's conveniently located close to downtown and all the other great spots in San Diego. So if you're thinking about making the move to this amazing city, Point Loma real estate should definitely be on your list!
Cabrillo National Monument and Point Loma Lighthouse
History
One of the coolest reasons to call Point Loma home is its
history
. This area near Point Loma homes for sale was where San Diego was "discovered" by Juan Rodriguez Cabrillo back in the mid-1500s. A monument to his discovery can be found at the furthest tip of the park that bears his name. You can learn about Cabrillo and his crew's travels as part of your visit.
The "Old" Point Loma Lighthouse here was built in the mid-1800s and was one of the first eight lighthouses along the west coast, but it was replaced only 36 years later because its beam was often obscured by low clouds and fog, which negated its purpose.
For history buffs looking for a taste of the past, visitors can tour the lighthouse. There's also a guided military history tour that covers World War II with re-enactors who help bring history to life.
Hiking and tide pools
When you visit Cabrillo National Monument near Point Loma real estate, you can hike the
Bayside Trail
and enjoy stunning views of the San Diego Bay and the Pacific Ocean.
When at Cabrillo National Monument near Point Loma homes for sale, you can also visit the tide pools by hiking the
Coastal Tidepool Trail
, but make sure to check the
information
about low tide to ensure your safety during your visit. While this trail is a short one, as a one-mile loop, the difficulty ranges from easy to medium difficulty due to steep slopes along the path.
Whale watching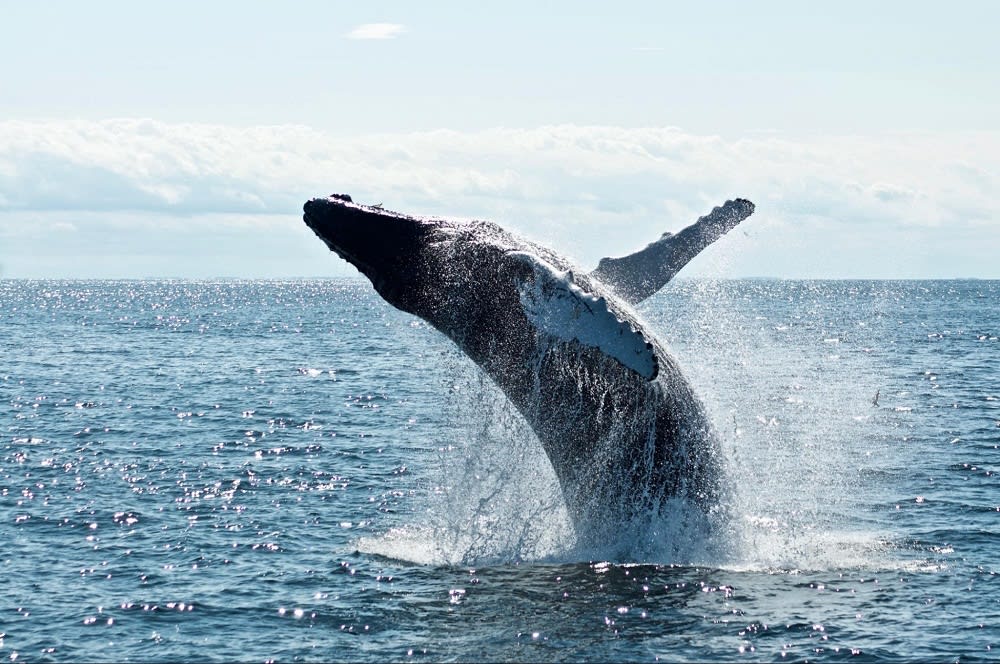 Residents of Point Loma real estate are able to enjoy annual whale watching from the Old Point Loma Lighthouse or Kelp Forest Overlook. Be sure to bring binoculars for best viewing of the Pacific gray whale migration from late December through March, but mid-January is the best time to view them since it traditionally has the most whales migrating.
Sportfishing
Did you know Point Loma has the largest fleet of
sportfishing
boats in the entire world? When you head out on one of these chartered tours near Point Loma homes for sale, you can expect to catch Barred Sand Bass, Rockfish, Sculpin, and more.
Sunset Cliffs Natural Park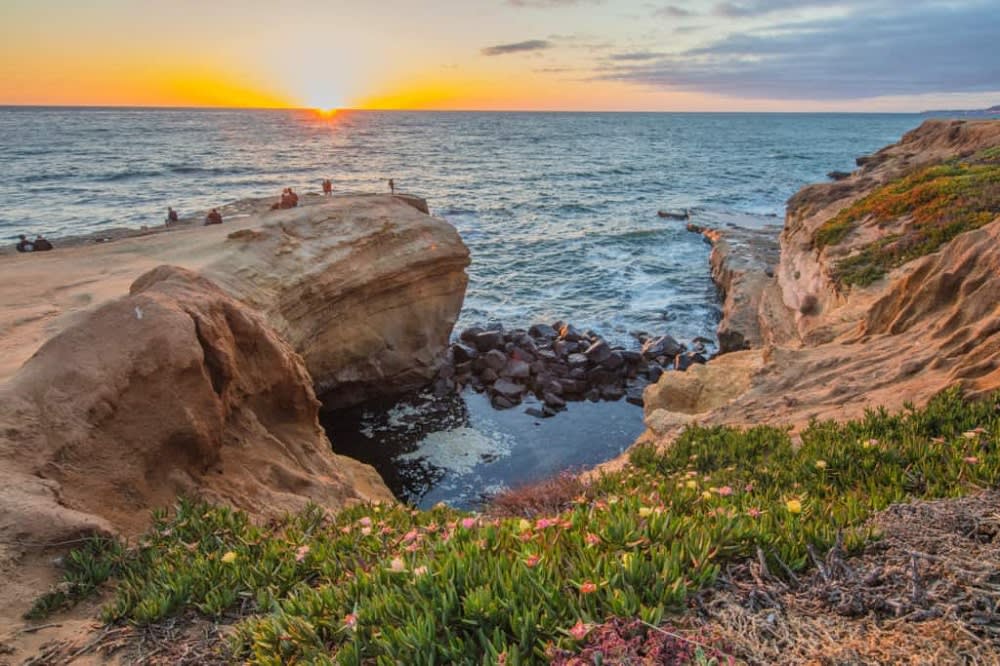 As a top tourist destination in the San Diego area,
Sunset Cliffs
near Point Loma homes for sale are popular for breathtaking views of the ocean. The park covers 68 acres with cliffside trails and is a fantastic place to watch the sunset. The park is especially popular with photographers, birdwatchers, surfers, and hikers. If you enjoy fishing, check out Osprey Point, where you can fish from the rocks. Rock climbing enthusiasts will enjoy practicing on the textured wall near Osprey Point, too.
Arts district
For shopping, check out the
Apricot Yarn & Supply
to pick up natural fiber yarn and other supplies for your next knit, crochet, or other fiber arts project. For gifts, plants, jewelry, and more, check out
Pigment
. For home goods to decorate your new Point Loma real estate, visit
Sea Hive Station
.
If you are craving a bite to eat while wandering around Liberty Station, check out eateries like Chi Chocolat & Banyan Kitchen or The Lot.
Chi Chocolat & Banyan Kitchen
is a great place to enjoy a coffee, breakfast, or lunch. Be sure to try the handmade chocolates!
The Lot
is a restaurant and cinema. The cafe menu includes specialty coffees like a vanilla latte, cortado, and more, as well as pastries like oatmeal apricot cookies and cinnamon rolls. For a full meal, try the appetizers like the truffle fries or fried calamari, followed by an entree like the flat iron steak or the chipotle pasta.
Events
Another reason to love living in Point Loma is that there are many events that take place near Point Loma real estate, so there's always something fun just around the corner.
Held near the Humphreys Half Moon Inn, this summer event has been entertaining residents of Point Loma real estate and visitors to San Diego since 1982. The concert and entertainment series will include 2022 events like "#IMOMSOHARD: The Getaway Tour," "ZZ Top—Raw Whiskey Tour," and "An Intimate Evening with Sarah McLachlan."
For those who love to hunt for the perfect score at thrift stores, in swap meets, and at yard and estate sales, be sure to check out Kobey's Swap Meet. This is a great place to find vintage clothing and you never know what you'll spot, so be sure to stop by monthly!
This popular annual event will return April 30th, 2022. Join in to take a walking tour of Point Loma Heights home gardens, with art for sale and artists on hand to discuss their work. There's also a boutique with crafts and art from local artisans, as well as food from local food trucks, at the All Souls' Episcopal Church. The best part of joining the garden walk? Not only do you get to experience lovely spring florals, but net proceeds from the event benefit Rady Children's Hospital in San Diego.
If you're looking for a place to call home that offers plenty of outdoor activities, access to the arts district, and regular community events, Point Loma real estate is a great option. To learn more about Point Loma homes for sale, reach out to trusted local agent
Rachael Kaiser
. She would be happy to help you find the right Point Loma home for you.