Whether you're looking to trade up in one of San Diego's vaunted coastal neighborhoods or relocating from areas farther away, selling and buying property at the same time is a challenge.


Just one transaction is complex enough. Whether you're buying or selling, you're dealing with multiple real estate agents, inspectors, contractors, and financial teams all working behind the scenes to close the deal.


The saving grace, however, is that you're simply on one side of the transaction.


But when the need arises to buy, sell, and navigate parallel transactions, well, it's easy to see where the potential stress comes from.


But we're not here to discourage you. Far from it, actually. After all, the act of acquiring or selling a home is not overly complicated. Sure, there's a specific time commitment and uncertainty when looking for a house, and the process of prepping a home to list is a tedious affair. However, real estate transactions occur daily, and it's a process with a clear beginning, middle, and end.


The strain of dual transactions often stems from being on both sides of the transaction. One day you're packing up your current house and adding a fresh coat of paint, and the next, you're touring homes and assessing which piece of spectacular San Diego property should be your next.


With a bit of preparedness, patience, and partnership with the right real estate agent, it can be accomplished in a relatively stress-free manner, resulting in a deeply rewarding experience for you.
Let's explore five tips for buying and selling simultaneously
1. Partner with an experienced real estate agent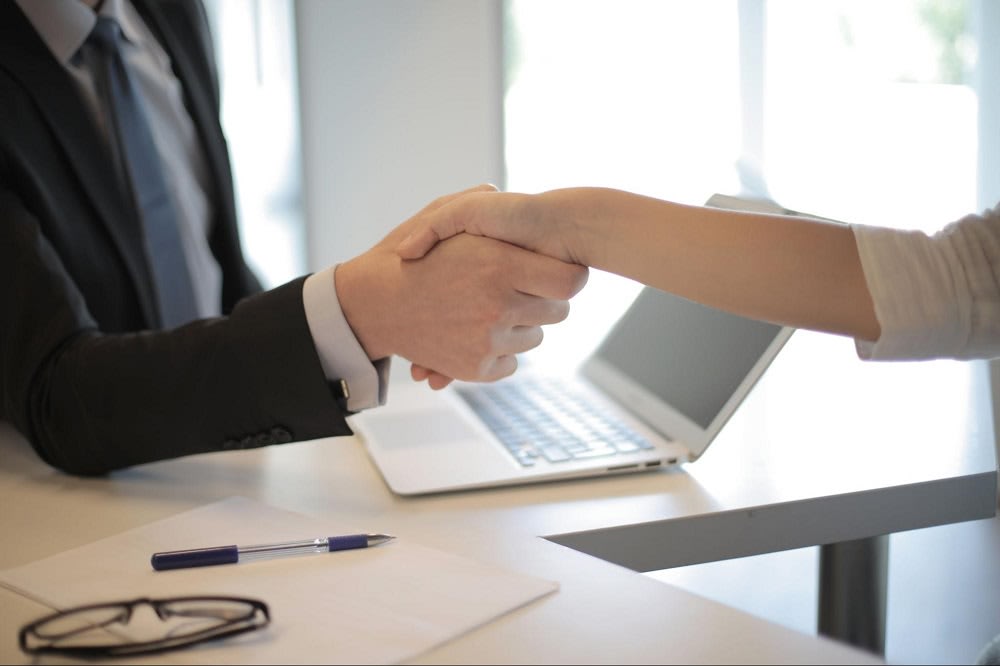 As we noted, much of the tension of buying and selling simultaneously stems from navigating two different deals. You can remove much of the burden by working with a knowledgeable real estate agent for both transactions.
First, find an agent adept in the core services you require: listing your current home, locating a new one, and navigating the path toward closing on each. But beyond that, seek out a seasoned agent you can trust and who's plugged into the market. A professional skilled at giving you advice and feedback connects you with top-notch providers to prep your listing and financial teams and inspectors to aid with your new acquisition.


In other words, you want an agent who's there with you every step of the way throughout each transaction.


When interviewing candidates, identify agents or real estate teams that excel in dual real estate transactions. Also, focus on agents who specialize in the geographic areas you're interested in buying in, as well as familiarity with where you currently live. The same holds true for the type of home you're selling and the type of house you hope to purchase.
2. Carry realistic expectations
Foremost in any parallel real estate transaction is accepting upfront that the deals won't close on the same day. Understanding this simple fact will alleviate much of the anxiety you may feel throughout the process.


The reality is that with so many moving parts, many outside of your and your real estate agent's control, each transaction will move at different speeds. With the prospect of tight schedules, unforeseen delays, and the fact yours are not the only deals in the pipeline, well, you get the idea.


The moment you know you're ready to move, engage a local real estate agent as well as your lender or financial team. Assess your personal situation and the market conditions for buying and selling, and establish a timeline for when you hope to be in a new home.


Whether it's three months, six months, or a year, setting a schedule keeps your team accountable and everyone on the same page. There may be delays, but having a road map and milestones to meet will limit bumps in the road.
3. Prioritize
So what can you do to at least keep your transactions moving forward?


In simple terms, your part. It may seem obvious, but considering we all have full, busy lives, it's easy to get sidetracked by life in general.


To avoid this, prioritize your transactions. On average, we buy and sell real estate only a handful of times during our lives. So it's worth the effort to give each aspect of the deal your full attention.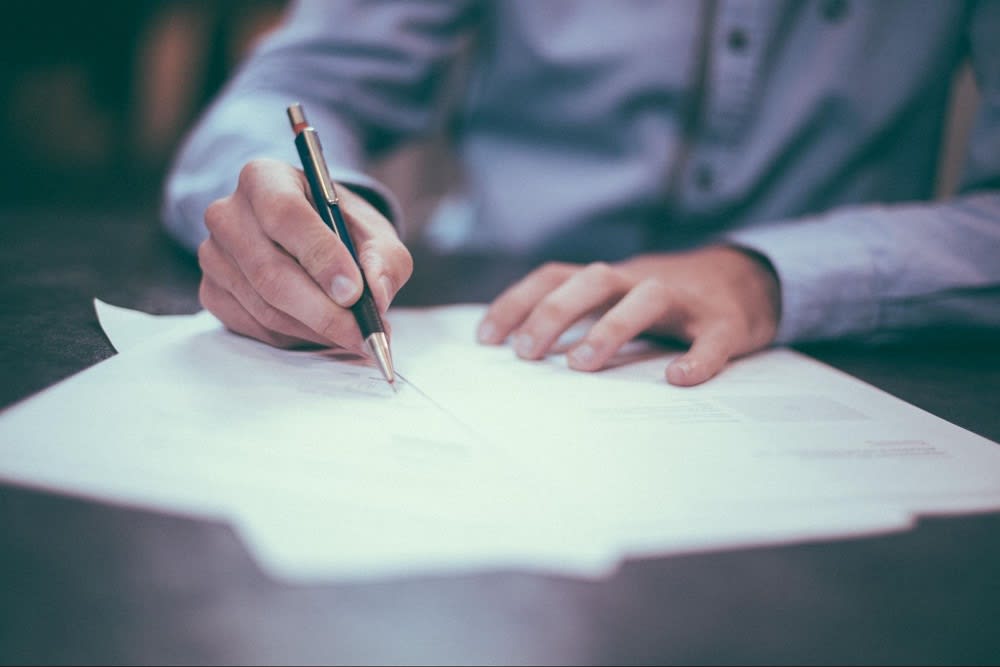 Prep your current home well before you list it. Review contracts or documentation as soon as you receive them. Keep your schedule open for home tours (for your current home and when looking for a new property).
Ultimately, hiccups and delays will happen. However, taking the initiative on what you control will ensure you do your part in moving your transaction forward.
4. Prepare
Speaking of prioritization, the more you can resolve upfront, the smoother your transactions will be.

For buying
When you meet with your financial advisor, determine if now is the right time to take on parallel transactions. You can quickly put yourself in a negative financial situation when you don't weigh the pros and cons of buying and selling simultaneously. Consider the following:
Is a new home purchase doable without first selling your current home?



Does your current mortgage allow for taking on a second mortgage, or will your finances suffer from a second mortgage?



Is the market favorable for a fast sale? Will you have problems identifying and closing on a new home in an acceptable time frame?



Is your new home purchase driven by other factors, such as relocating for new employment? Does the new employer offer assistance to alleviate some of the burdens?
While plenty of solutions exist to resolve your questions, you want to ensure you're not putting yourself at a disadvantage.


For example, bridge loans are ideal for those who need to buy a home before their current home sells. It gives a buyer a lot of flexibility and access to funds to find new real estate. However, with a much higher interest rate and limited-term window, it can be risky if you're trying to sell in a cooling market.

For selling
Of course, while you're lining up your finances to buy, you should start preparing your current home for sale. Admittedly, it is the most mundane part of any move. But the sooner you get it done, the better. A few things to consider to move the process along include:
Order a pre-listing inspection to identify concerns or necessary repairs. This will prevent costly delays when a potential buyer orders their inspection after making an offer.



Contract with a cleaning service to thoroughly clean your home, and have them come back weekly for the duration of the listing period.



Begin packing early by decluttering your home and removing all personal items, nonessential furniture, and accessories.



Hire a professional stager and photographer. Your real estate agent can coordinate this aspect of pre-listing prep, but it's essential to follow the stager's and the photographer's advice to ensure your home appeals to buyers.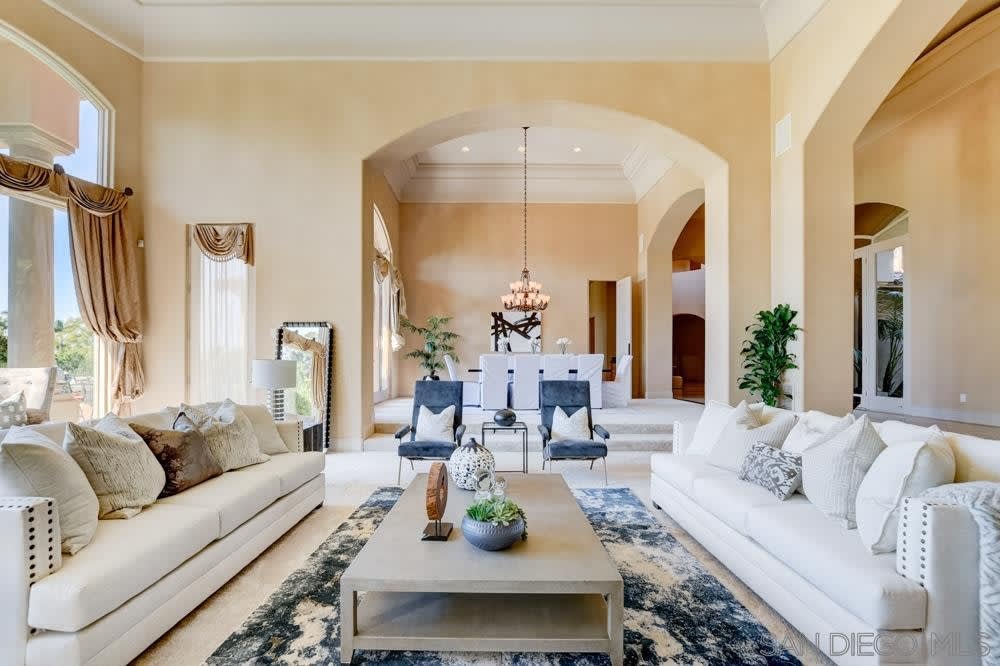 Staging may also necessitate a certain level of upgrades and improvements. Fresh paint colors, new fixtures and hardware, and updated furnishings eliminate the "lived-in" feel of the home. Yes, it's an investment, but it will dramatically improve your home's value and the opportunity for a fast, lucrative sale.
When approaching both transactions, the more issues and tasks you can resolve upfront, the less you'll have to sort out when closing dates approach.
5. Plan for the unexpected
Finally, regardless of how much you plan or focus on keeping your deals on track, things sometimes go wrong. Thankfully, most dual real estate transactions occur without issue. Sure, they may not close on the same day or even the same week, but they do close. Often it's within a time frame that is of little consequence.


However, with so much involved, you don't want to get caught flat-footed should an issue arise with one or both transactions.


The most pressing concern is selling your current home without having a new one to move into. We've already noted that a bridge loan buys you time and flexibility, allowing you to focus on the purchase without necessarily needing to sell your home immediately.


Other possible solutions include a lease-back clause (stay in your home and rent it from the new buyer) or a short-term rental, which your real estate agent can typically help coordinate.

If your simultaneous transactions are like most, you'll have little to worry about. However, the more you prepare and plan for every contingency, the more peace of mind you'll have during your real estate journey.
Are you ready to explore the best of San Diego real estate?
Contact The Kaiser Team today
to start your home buying or selling journey. From La Jolla real estate to Point Loma homes for sale, allow Rachael and her team's years of experience and expertise to be your guide to San Diego's luxury real estate market.