Prior to 2021, vacation rental properties were big business in San Diego.

As one of the country's premier vacation destinations, San Diego and the nearby oceanfront communities of La Jolla and Pacific Beach are popular locations for short-term rentals such as those facilitated on online platforms like Airbnb and VRBO. Over the past decade, buyers and investors have flocked to the area in hopes of cashing in on the region's more than 35 million annual visitors and the $11.6 billion they spend in the area each year.

And with vaccinations up, new infections down, and the COVID-19 pandemic seemingly in retreat, 2022 is shaping up to be a banner year for travel in San Diego.

Conventional wisdom says that if you've been on the fence about purchasing your own income-generating rental property, now's a good time to do it. You could apply a similar mindset to readying a current home for out-of-town visitors. There's never been a better time than now, right?

While the vacation rental business remains a good one to be in, recent regulations passed by San Diego's city council have made navigating the process considerably more challenging.

Before you jump into building your own VRBO empire, knowing what you can and cannot do with your property is vitally important. The better you understand the new provisions, the better prepared you'll be to make your move in an increasingly competitive marketplace.

Let's explore the hot topic of San Diego's vacation rental market and what to know about property rights rentals.


A brief history of San Diego Airbnbs
Now is the time when the uninitiated start asking, "Regulations? On vacation rentals? Really?"

Believe it or not, the concept of short-term vacation rental dates back to the 1950s. Renting a home was common for those who frequented popular getaways (think mountain or beachfront resort towns). These homes were typically sourced via newspaper ads.

It took until the mid-to-late-1990s and the proliferation of online booking services for privately owned condo and single-family home rentals to go mainstream. VRBO and Bookings.com were early pioneers at the turn of the century. The practice truly took off in the late 2000s with the rise of Airbnb.

Unregulated for years, the Airbnb craze was prevalent throughout San Diego County. And why not? The city has long been a favorite of travelers from across the globe. Private home rentals allow them to enjoy the area not from the lobby of a hotel, but the threshold of a comfortable home in one of the area's many vibrant and charming communities.

By 2016, a growing contingent of individuals felt the practice had grown too prevalent, including a large number of the city's non-renting homeowners. Two years later, the city tried to rush through restrictions that would have completely rid San Diego of short-term vacation rentals.

Leaders from Airbnb, Expedia, VRBO, and a vocal collection of vacation property owners pushed back with their own referendum, which helped defeat the ordinance.

Fast-forward to 2021, and a new set of proposed rules and regulations has appeared. Seeking compromise and fewer restrictions than the prior attempt at curbing rentals, this new set of ordinances passed the San Diego city council on February 23, 2021, by a vote of 8 to 1.

The single no vote still believes in an outright ban of short-term rentals.

To understand just how passionate the community is about this issue, one of the public discourse sessions lasted six hours, with over 130 residents addressing the council.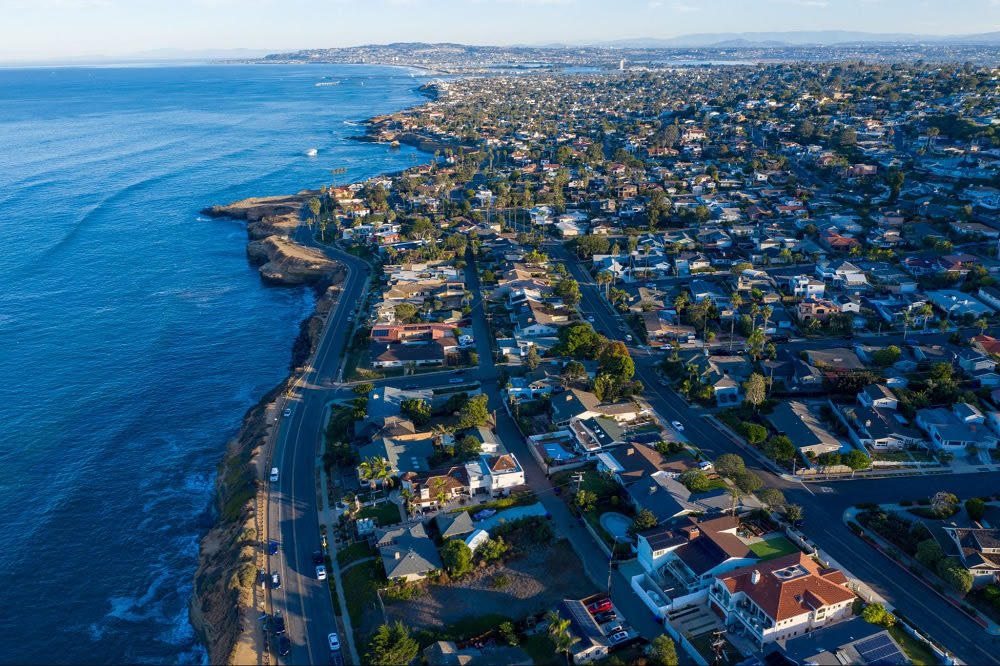 The Short-Term Residential Occupancy ordinance
The compromise set of regulations that passed is called the Short-Term Residential Occupancy ordinance, or STRO. After the initial vote in February, the council reaffirmed the STRO in April, which paved the way for San Diego's Mayor, Todd Gloria, to sign the new provisions into law less than two weeks later.

The basic tenets of the ordinance are relatively straightforward. The STRO effectively caps the number of whole-home short-term rentals throughout the region.

The ordinance sets a 1% cap of the city's total housing inventory, slightly over 540,000 housing units. That means that roughly 5,400 whole-home short-term rentals will be allowed to operate for 20 days or more per year. That number is considerably lower than the nearly 15,000 whole-home short-term rentals that operated in the city at the beginning of this year.

There are, however, several exceptions to the STRO that allow for a little more flexibility for owners looking to rent their homes to eager vacationers. For starters, the STRO makes a distinction between different categories of housing:
Home-sharing rentals where the owner lives onsite
Part-time rentals that are rented for no more than 20 days in a year
Whole-home rentals that are rented for more than 20 days in a year
Mission Beach whole-home rentals
For home-sharing rentals, the regulations do not limit these properties as long as they remain owner-occupied.

There's also a special exemption for whole-home rentals in Mission Beach. The coastal enclave has a long history of maintaining a heavy concentration of vacation rentals (this area was one of the earliest adopters to the VRBO and Airbnb trend). Due to this unique standing, the peninsula was awarded a more generous rental ratio, with 30% of its dwellings — approximately 1,100 units — designated for whole-home rental.
The fine print of the STRO
The STRO is not simply a numbers game. Though its central purpose is to reduce the number of vacation rentals, its other aim is to ensure that what remains is well-run and properly managed.

Perhaps the most crucial clause in the STRO is the one that mandates a local contact be accessible and able to respond to any noise or other disturbance at a rental property within one hour. This could prove a major inconvenience for out-of-town owners of rental properties, making it more lucrative for local owners to get into the rental game.

There's also a Good Neighbor policy designed to enforce the regulations, create a fine schedule, dole out those fines where appropriate, and establish a procedure for revoking one's license should issues persist.

The stipulations are very narrow as far as limitations for who can actually own or operate the short-term rentals. Licenses are limited to one per owner for the majority of the year. However, a landlord can seek special exemption licenses for a lower annual fee when San Diego hosts major events such as Comic-Con or the recent Breeders Cup Championship held in Del Mar.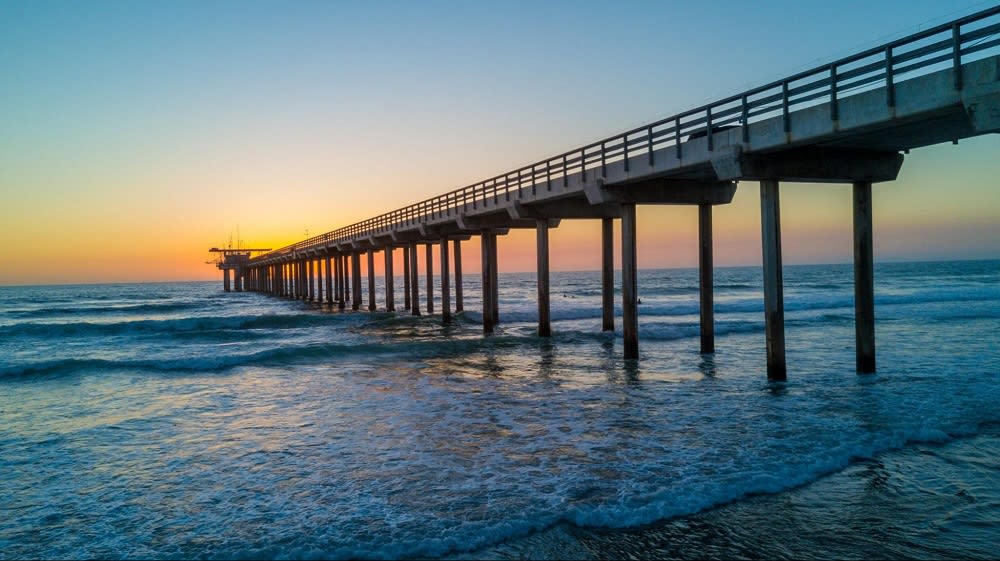 Licenses, fees, lottery, and timeline
The last major component of the STRO fell into place in October. When the vote to pass the ordinance occurred in April, the fee structure had yet to be determined. As of now, fees for a license will be:
$225 for home-sharing rentals where the owner lives onsite
$100 for part-time rentals that are rented for no more than 20 days in a year
$1,000 for whole-home rentals that are rented for more than 20 days in a year
$1,000 for Mission Beach whole-home rentals
Revenue from the STRO is earmarked to support both staffing and software to run the program and enforce the regulations. The costs to administer the ordinance include almost $2 million in start-up costs and more than $2.25 million in annual expenses.

So who gets to apply for a license?

Really anyone with a property they want to rent is eligible to apply, though the actual selection process will be lottery-based, with a proposal to operate on a "per community basis." For example, if a quarter of the applications for STRO licenses came from La Jolla, those owners would compete for 25% of the city's overall licenses or 1,350 out of 5,400 rentals. If only 10% submit an application, that number dwindles to 810.

The only real rule of the lottery, as of now, is that it prioritizes longtime "good actor" hosts, who are defined as responsible owners and who've paid their Transient Occupancy Tax (the city's hotel tax). Details for ensuring the credible owners are, in fact, the ones awarded with licenses remain vague.

Finally, the STRO will take effect just over six months from now, on July 1, 2022, though that too faces some hurdles. California's Coastal Commission is the ultimate authority on whether the ordinance goes into effect, and during a meeting in July 2021, they deemed the STRO's current structure incomplete.

The Coastal Commission's concerns include how the ordinance impacts the supply of affordable short-term rental options, the distribution of rentals, and more specifics on how the city administers the lottery. Without a timely resolution, the STRO may not meet its July 1, 2022 start date.

The Coastal Commission's next meeting on San Diego's STRO occurs in June 2022. If the concerns persist, the program's start date could see a delay of nearly a year. As of today, that would mean April 2023 at the earliest.
Are you ready to explore the best of San Diego real estate? Contact Rachael Kaiser and The Kaiser Team today to start your home buying or selling journey. From La Jolla real estate to Point Loma homes for sale, allow Rachael and her team's years of experience and expertise to be your guide to San Diego's luxury real estate market.