La Jolla by the Sea is a seaside paradise with homes that reflect this lifestyle. Houses are open and airy, with rooms that allow the sun to shine and homeowners to bask in a radiant glow. When you're waking up every morning to picture-perfect surroundings, it's easy to want your home to match. In the ever-changing design world, the trends can leave faster than they came. Luckily, the upgrades in this list will add timeless value to your La Jolla home.
Invest in your home office
As the United States experienced the after-effects of the COVID-19 pandemic, many jobs have continued in remote locations. While we believed this would be a short quarantine before going back to life, as usual, it was acceptable to do work at the dining table or the couch. But this has changed, and it's time we make some adjustments. Investing in a proper home office will do wonders for your productivity—and your back.


When designing your office, think about the overall environment you're creating. No matter what type of work you plan to do, do it in a tranquil space. Bring in a few plants—they've been shown to boost productivity! Plus, having green foliage adds color to the room and improves the oxygen quality in your home office. Pair them with natural woods, unique lamps, and a supportive chair for a cohesive design.
Outdoor space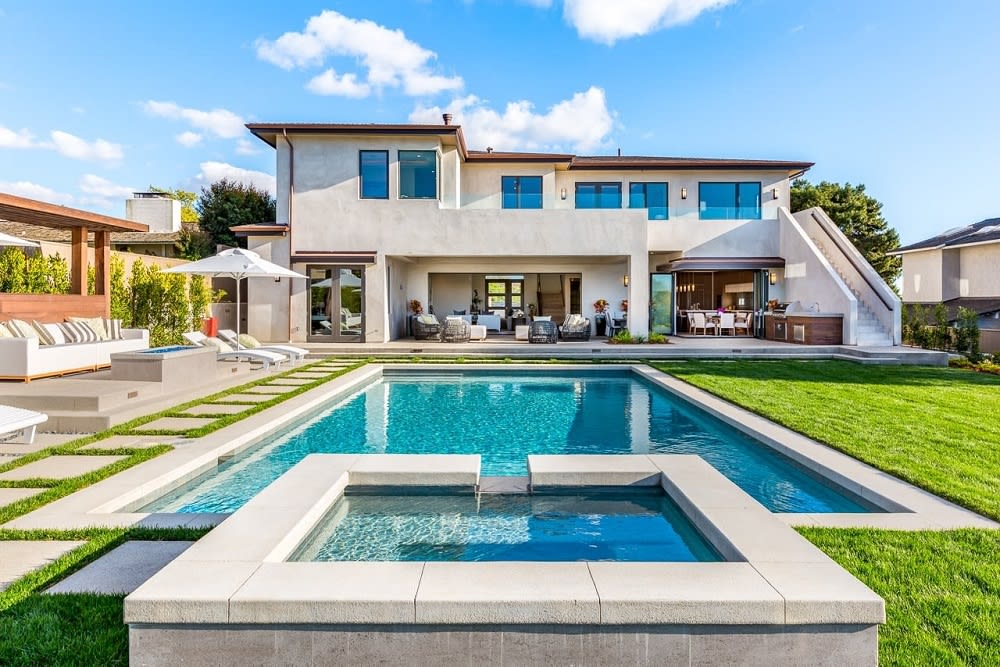 Why spend all of your time inside when you live in one of the most beautiful beachfront neighborhoods in Southern California? In fact, it's likely you don't, and you're not the only one. Adding outdoor spaces to your backyard can open up a plethora of opportunities. Imagine the possibility of a seamless transition from your indoor living room to your outdoor kitchen and dining room. You could cook an entire meal outdoors! Thanks to a fridge, a pantry, a stovetop, and cabinetry, which make it possible. Enjoy the fruits of your labor at the dining table, set with everything you need and more.
If an outdoor kitchen is too on-trend for what you have in mind, consider a wet bar with a mini-fridge and wine cooler, perfect for entertaining. Any experience you're yearning to have in your outdoor space is possible if you're willing to design it. Some of the more daring homeowners are adding outdoor outhouses. These can include an outdoor shower, a commode, towel storage, and high-end lockers for the changing area. Why run inside your home for a change of clothes when you can have all of your poolside necessities easily at hand?
Settle into an immersive screening room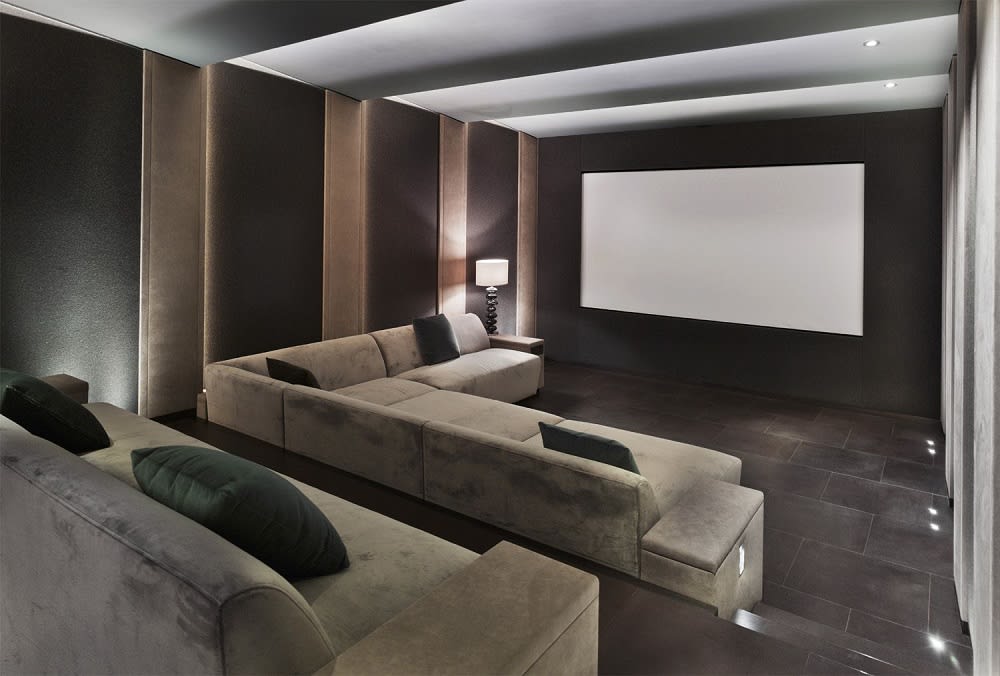 While La Jolla sees abundant sunshine almost every day of the year, a few rainy days will occur. Consider adding a home theater to your space to accommodate those rainy afternoons! Imagine how much better your favorite movie or television show would be on a wall-to-wall screen, with surround sound, nestled into furniture more comfortable than the nicest theater. You can have this lifestyle by adding an immersive screening room to your home.
When you're looking to step away from day-to-day life and relax, it's much easier to do so when the walls are soundproofed to the outside world. Pick your ideal mood lighting, and you've created a custom theater you can use inside your own home.
Home gyms & exercise rooms
While some people like to exercise by running outdoors, others prefer different workout regimes.


When your favorite gyms are setting strict mandates and making it hard to get your workout in on your own schedule, opt for building your own home gym. There are some key factors to consider as you design, including the atmosphere, the space, and the equipment. If the room doesn't feel like a place you want to use for your daily exercise, you won't use it, defeating the room's purpose.


Think about your needs in line with your typical exercises. If you're not someone who uses a rowing machine, you don't need to have room for one. Think about the bare bones of your space. Choose durable flooring, or cover your floor with
rubber tiles
to protect it from any damage your equipment could cause. Repeating this thought process on your walls will make for a faster cleaning process.
If you like to monitor your form mid-workout, install some mirrors with antimicrobial coating. When it comes to choosing equipment, plenty of brands are looking to merge exercise with technology into one seamless experience.
Peloton
stationary bikes, interactive systems such as
Tonal
, and your favorite workout gear will make it easier to hit the gym—even when motivation is low.
Be smart with your technology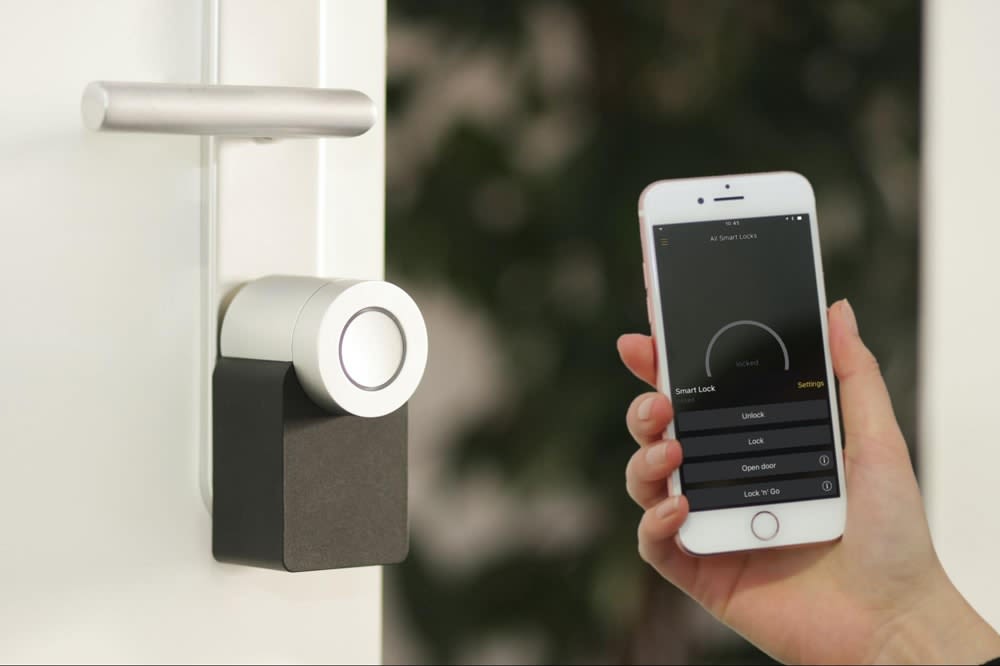 Technology for the home has come a long way from traditional phones and computers. In fact, every room in your house can be equipped with technology to make each facet of your life more simple.
For example, the Samsung Family Hub refrigerator can store your groceries, connect with your favorite music streaming services, display your current calendar, and monitor your shopping list—all from one place. Your home's most basic uses can improve with minor changes; smart scales, aromatherapy devices, and smart toilets streamline your bathroom's function. Even electronic vacuums roam through the house, cutting down on the amount of cleaning needed. Take it a step further and enhance the safety of your home with these new smart devices — home security, air quality, and door locks can all be monitored from an app on your phone.


When considering our environmental footprint, we must think about how this technology can help us reduce it. Thanks to Tesla's solar roofing tiles, this is easily attainable. They appear as a standard roof tile, eliminating the eyesore of those enormous panels on the top of your house. Should you ever be in the market to sell your home, these panels increase the home's overall value. The ease of life with smart technology is safe and more accessible than ever.
Pick a new palette
Far too often, we can get trapped in the feeling we need to have homes that are these blank slates. White and cream tones, muted colors, no vibrance. While these minimalist design styles can work for some, they've grown slightly stale. With so much time spent at home, it's appropriate for your space to reflect you. Choose unique decor pieces that inspire conversations, pick colors that move you to act, do, and be the individual you are. You can have a photo-worthy home without it being a cookie-cutter example of current trends.


Color can extend into the fixtures of your home as well. Don't be afraid to experiment with materials in unexpected ways. Metal railings add a sleek elegance to a staircase and offer unhindered, open views. Golden accents in drawer pulls, decor pieces, and paired with natural stone speaks luxury without feeling gaudy.
Make it a chef's kitchen
As the name implies, this kitchen style is fit for a professional chef. Think multiple ovens, ample countertops and storage spaces, and unique appliances. Cuisine extravagance is left only to you, as the space is prepared for any culinary endeavor. Exchange your standard sink for a deep sink, perfect for rinsing veggies or soaking a cookie sheet. Warming drawers are perfect for storing warm hors d'oeuvre. A faucet near the stove makes filling large pots of water for potatoes and pasta a breeze—no more heavy lifting! More than just a place to cook, your kitchen is a space to entertain, connect, and make memories, so investing in an upgraded space will truly make your kitchen the focal point and gathering place in your home.


These upgrades will not only ease your struggles, but they'll also improve your overall quality of life. If your current home isn't fitting the vision for your lifestyle, it's never too late to find one that will! Work with Rachael Kaiser of the Kaiser Team when you're ready to upgrade — with experience in the La Jolla real estate market and surrounding areas, Rachael knows what it takes to find your dream property.
Reach out today
to find your next dream home in La Jolla, Pacific Beach, and Point Loma.