Since the onset of the coronavirus pandemic, residential real estate has proven a particular bright spot amid a climate of economic uncertainty. Purchasing has moved at a furious pace, uninterrupted for most of the previous 15 months. While great for sellers, the push has the unintended consequence of straining affordability and depleting inventory.
If you're trying to buy a house, it's currently not uncommon to battle through multiple cycles of rejected offers, ultimately being priced out of both neighborhoods once deemed affordable and higher-end luxury enclaves.
Below, we review three things to know about the current San Diego real estate market and a deeper dive into the reasons and economics of why we see inventory at its lowest level ever and why relief may be a few years away.
San Diego real estate by the numbers
First, before getting into the specifics of what's driving San Diego's residential inventory to historic lows, the first order of business is knowing where the numbers stand in terms of sales and inventory.
If you're a buyer, it's not the most accessible market to navigate. But if you've spent any amount of time searching for a home in the past year, it's also not surprising.
But in a historically balanced market, accounting for the normal ebbs and flows of seasonality, inventory should remain pretty consistent.
Consider the following inventory stats for San Diego's metro area (which includes La Jolla, Mission Beach, and Point Loma) over the previous decade:
September 2012: 6,805 (all); 4,509 (single-family)

September 2014: 9,756 (all); 6,414 (single-family)

September 2016: 7,451 (all); 5,281 (single-family)

September 2018: 8,589 (all); 5,733 (single-family)

September 2020: 4,085 (all); 2,278 (single-family)

September 2021: 2,927 (all); 1,950 (single-family)
Although the comparisons to today's market are even more stunning the further back you go, you risk analyzing highly dissimilar markets. Real estate is an appreciating asset. It's expected that market stats such as median sales price should be considerably higher than they were immediately following the 2008 - 2009 Great Recession.
The previous 18 months have significantly depleted housing stock. But even before that, housing inventory from 2018 to 2020 was on a downward trend. Without enough homes to absorb the sudden buying frenzy that began in the summer of 2020, competition has only become more fierce.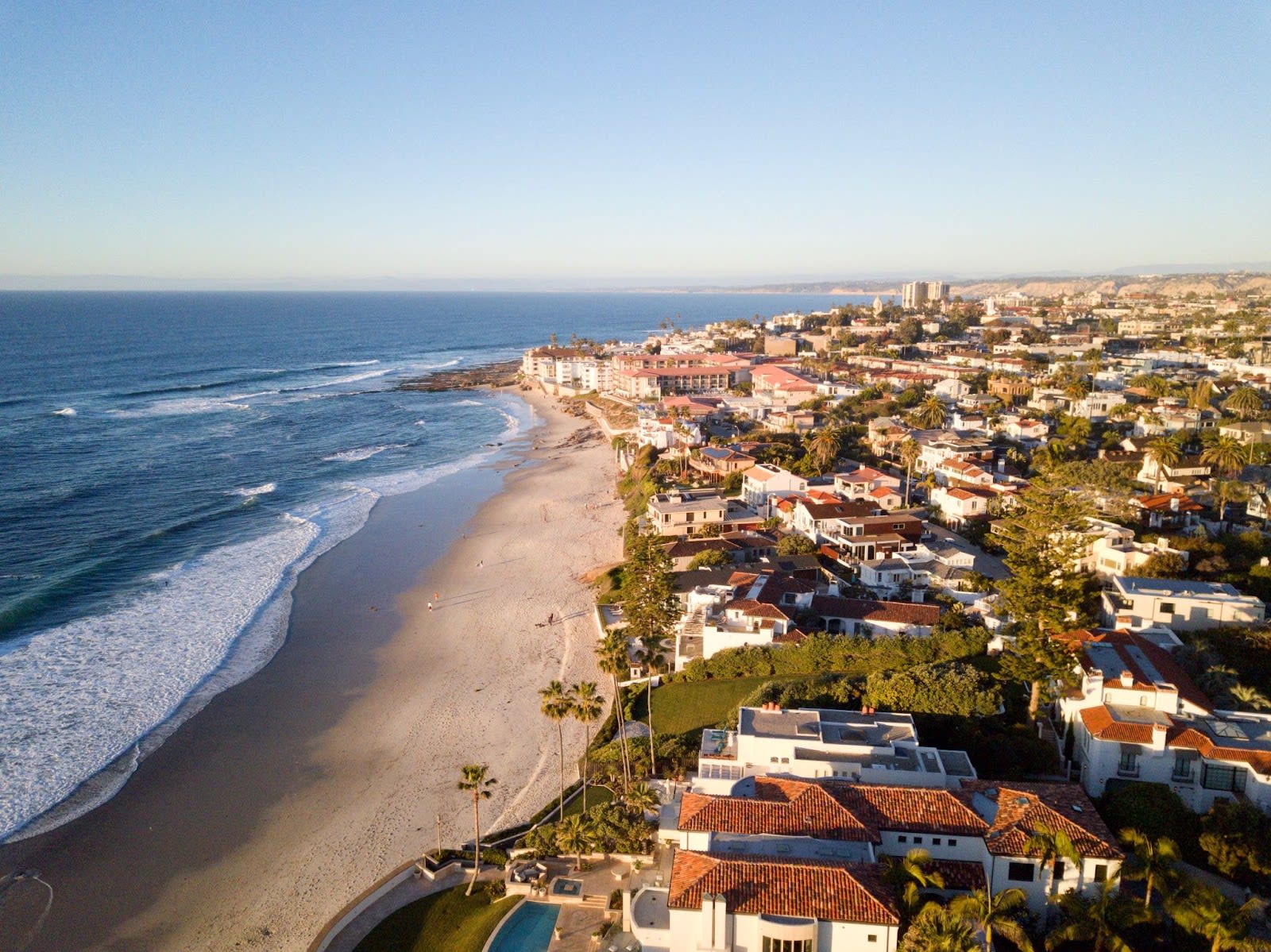 Lifestyle changes and historically low-interest rates
So with a pandemic raging, what spurred on so many to suddenly relocate and overwhelm the San Diego housing market? Two specific events can claim the most responsibility, at least early on in the developing seller's market.
People on the move
First, shifting lifestyle needs, specifically remote work, forced many to seek larger living spaces away from urban centers. It wasn't the mass exodus that featured in some news reports, but it was enough to upend what had been a relatively stable market.
Add to the mix aggressive investors and young Millenials attempting to claim their piece of the real estate pie, and suddenly all levels of housing began to drop - single-family and condos.
Even with the pandemic seemingly in retreat, San Diego home buying across all residential types remains high. June of this year recorded the highest total of home sales of any month in the past decade. July followed that up with the sixth most productive month in the past ten years.
Even with inventory down, buyers are still securing whatever real estate they can.
Plummeting interest rates
Throughout the pandemic, many aspects of our day-to-day lives resembled that of a roller coaster. Everything from our professional endeavors to our personal lives was upended. There were few things we could count on for consistency.
One area that was constant and has remained surprisingly so throughout the pandemic is interest rates. More specifically, their rapid downward trend throughout 2020 and into 2021.
Over the past 12 months, mortgage rates have averaged 2.71% for a 30-year fixed-rate mortgage. It's an unprecedented slide that not only set off a flurry of buying across San Diego and the country but a record number of refinances as well.
In San Diego alone, 19% of conventional refinances in 2020 were repeat refinances (share of those under 1-year old). Only Los Angeles had a higher instance of repeats. That saves borrowers in San Diego $3,624 annually. Only San Francisco, Washington, D.C., Los Angeles, and New York City borrowers realized higher annual savings.
Rates were so attractive and the market so tight that those who would ordinarily list their home chose instead to refinance. It deprived the market of potentially hundreds of for-sale homes.
Increasing home prices offer little resistance
Of course, demand for housing in a low inventory setting drove prices upward over the prior 18 months. But with interest rates so low - the 3Q 2021 rate for a 30-year fixed-rate mortgage averaged 2.87% - higher home prices were less of a deterrent.
For example, the median sales price of a home in San Diego in December 2018 was $565,000. With interest rates at that time of 4.64%, the total cost of the mortgage minus taxes and insurance was $1,047,587, with monthly payments of $2,910.
Now, consider December 2020, where the median home was nearly $100,000 more at $660,000, but the interest rate was an all-time low of 2.68%. For a 30-year term, the cost of that mortgage is $961,194, with a monthly payment of $2,670, effectively $250 less per month.
Rising prices carry little deterrent to home buying if interest rates move in the opposite direction. With rates still sub-three percent, it's no surprise inventory remains low.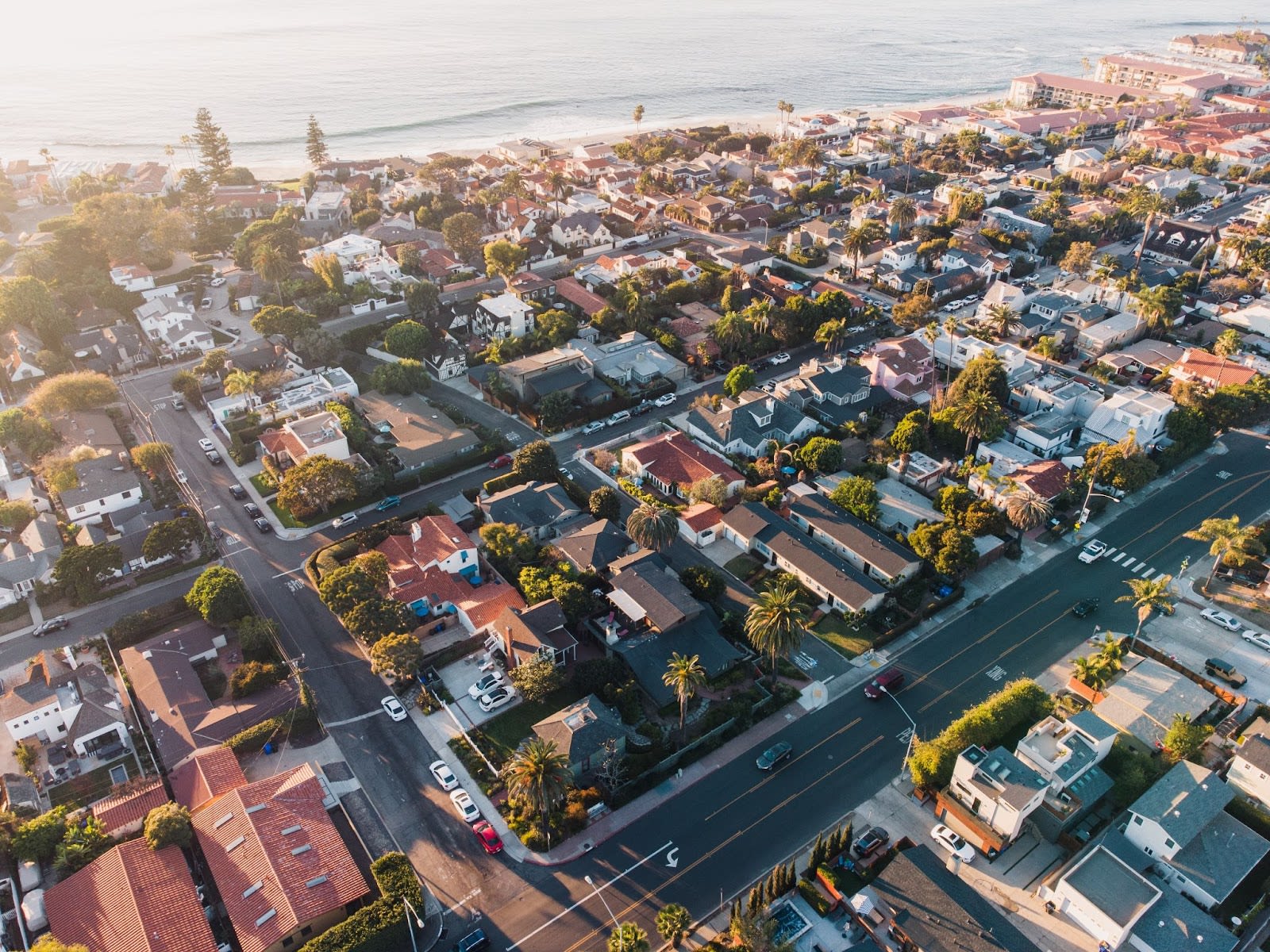 New construction continues to lag
The third and final concern hampering San Diego residential housing inventory is construction. Or a severe lack thereof.
In a typical market, the lack of sellers listing their homes for sale is usually tempered by new construction. More or less of either can create an imbalance of houses, an issue typically corrected in a month or two. Again, that's in less volatile times.
Unfortunately, over the course of the pandemic, you had this scenario:
Nervous sellers opting not to list their homes in the early months of the pandemic for fear of being unable to sell
Followed by this scenario:
Nervous sellers opting not to list their homes in the latter months of the pandemic for fear of being unable to buy
While at the same time, this scenario was playing out:
New home construction coming to a near-total halt in the latter half of 2020 and the first few months of 2021 due to the pandemic
To further that final point, here is San Diego's new home inventory over the past decade:
September 2012: 452 (all); 344 (single-family)

September 2014: 708 (all); 542 (single-family)

September 2016: 798 (all); 570 (single-family)

September 2018: 1,200 (all); 706 (single-family)

September 2020: 458 (all); 234 (single-family)

July 2021*: 188 (all); 132 (single-family)
*- most recent reporting month
Although listings of existing homes are slowly improving, new construction is plagued by two central issues.
The land is at a premium, and material costs are rising
The first of these is the lack of land in and around San Diego. According to real estate research firm Zonda, the area is seeing a severe lack of plots for new housing starts. The hard numbers for available lots zoned for housing show:
3Q 2018: 1,997 available housing lots for single-family construction

3Q 2019: 1,728

3Q 2020: 1,137
From 2012 to 2020, San Diego fell short of its new housing goals by 35,000 for all residential units.
The second major concern hindering new home starts is the rising costs and difficulty in procuring building materials. Alone, rising prices are a significant hindrance as they prove a deterrent to developers and individuals uncertain if their new developments remain within budget.
In addition, with supply chains facing major interruptions, there's massive uncertainty about whether a project can get off the ground or when it might be completed.
If you're a current homebuyer, it's easy to be discouraged. The difficulty in acquiring a home is unprecedented. That said, there is room for optimism.
Foremost, real estate, in general, has shown a propensity to rebound and even itself when it tips too far in either direction. While it's tough for buyers today, that won't always be the case. Many would-be sellers who've been holding out on listing their homes will reach a point where they will eventually have to sell.
Interest rates are also rising and will take some of the shine off the goals for aggressive buyers. In turn, prices should begin to balance out as well. But the market will still require plenty of patience and knowing where to look for and take advantage of opportunities.
Are you ready to explore the best of San Diego real estate? Contact Rachael Kaiser and The Kaiser Team today to start your home buying or selling journey. From La Jolla real estate to Point Loma homes for sale, allow Rachael and her team's years of experience and expertise to be your guide to San Diego's luxury real estate market.